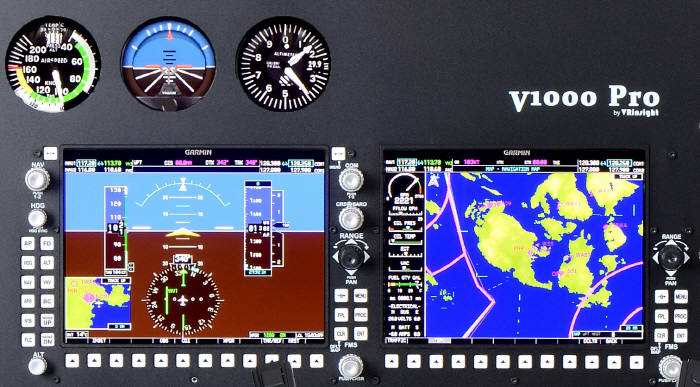 V1000Pit Pro with standby gauges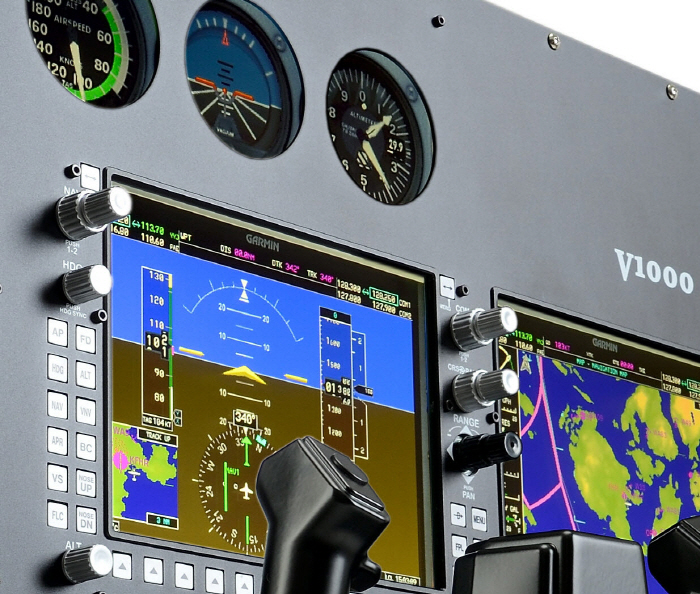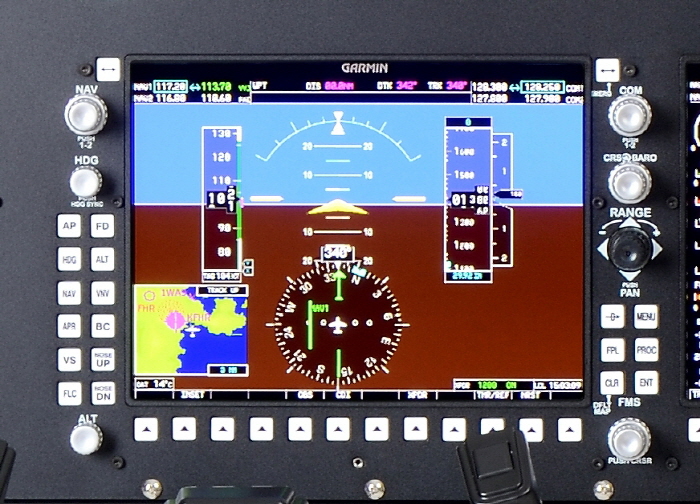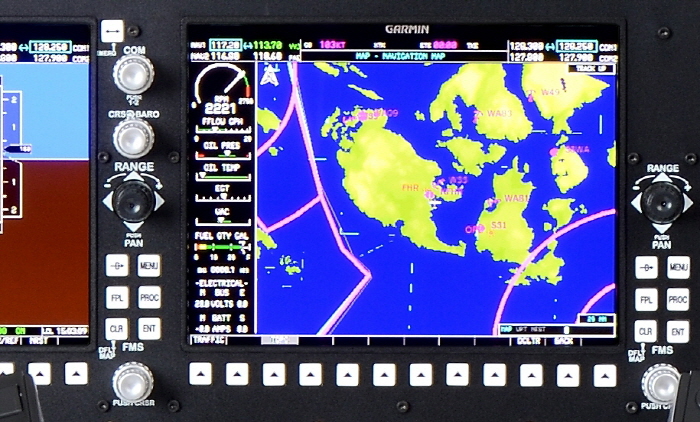 The V1000Pit Pro features a modern General Aviation aircraft glass avionic for X-Plane (Fly This Sim software : http://www.flythissim.com)
V1000Pit Pro features the Primary Flight Display and Multi-Function Display of the G1000 new generation flight deck.
* Not to be connected to Matrox TripleHead2Go or DualHead2Go.
* X-Plane compatible (Fly This Sim software : http://www.flythissim.com)
* D.C 12V adaptor (Included in the package)
* One free VGA or DVI port on a ATI or nVdia card required.
* FSUIPC unregistered version required (Included in the package)
* Large integrated 24 inch Wide TFT LCD displaying PFD, MFD and stand-by gauge or scenery.
* Full metal enclosure plate and stand
* USB 2.0 compliant connection for control interface
* All buttons and dual rotary knobs are close to real G1000 unit.
* Compatible with Microsoft Windows XP, Vista, Windows 7 and Windows 10
* Size : 56 cm/22inch (W) x 33 cm/13inch (H)
* Weight : 9Kg (with TFT LCD monitor)
* One year warranty