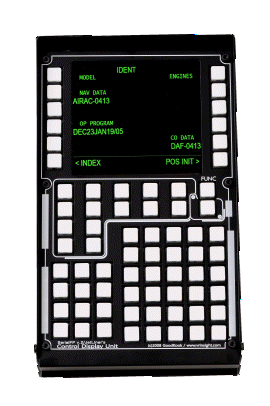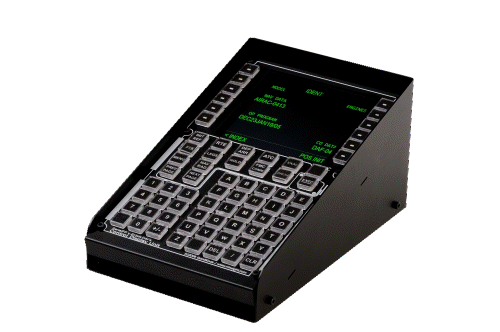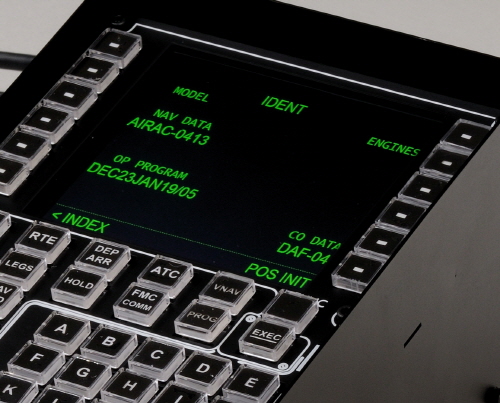 With a large integrated display, the CDU II panel features a realistically shaped and fully functional Control Display Unit for your Flight Management Computer (FMC). CDU II Panel is compatible with most commercial add-on aircraft available such as Level-D, PMDG, Wilco, PSS,... It is completely interfaced with Microsoft Flight Simulator 2004, Flight Simulator X and PREPAR 3D through the application software VRiSim software (supplied).
* Not to be connected to Matrox TripleHead2Go or DualHead2Go.
* Independent graphic port required.
* Microsoft Flight simulator 2004, X and STEAM version Compatible
* Lockheed Martin PREPAR 3D Compatible
* Windows XP, Vista, 7, Windows 10 Compatible
* USB 2.0 Connection
* D.C 12V adaptor (Included in the package)
* One free VGA or DVI port on a ATI or nVdia card required.
* FSUIPC unregistered version required (Included in the package)
* Fully functional display
* All buttons and LCD screen close to reality
* Large integrated display : 9.1cm (L) x 8.4cm (W) / 4.8 inch
* Real-type shape of actual FMC
* Full metal case, plate and stand
* Measurements : 14cm (L) x 20.5cm (W) x 10cm (H)
* 3.5Kg
* one year warranty