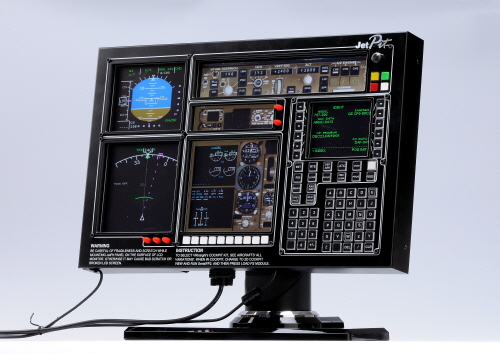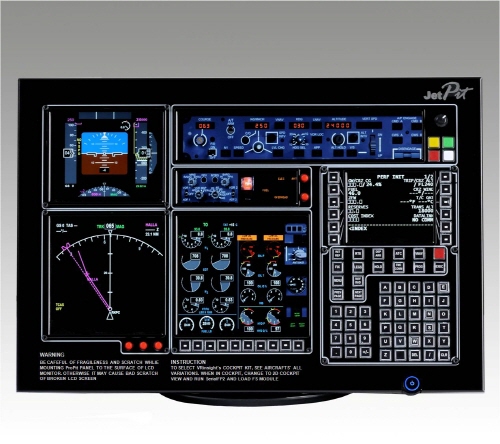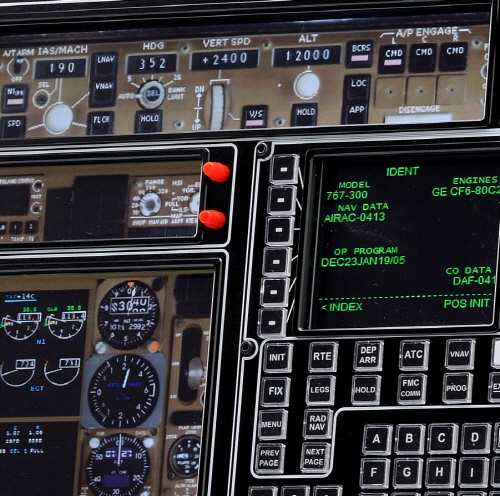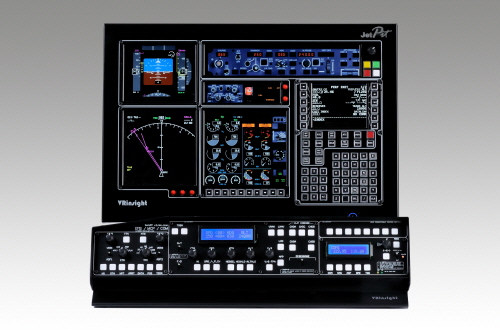 * Use Example: JetPit with MCP Combo II - Boeing MCP



The JetPit panel of VRinsight is a control and screen system for jet type aircrafts. All displays are synchronized default jet type aircrafts of MSFS and most add-on jet type aircrafts. JetPit panel displays the primary flight information of PFD, ND, MCP, EFIS, EICAS and CDU with full functional rotation knob, push buttons giving for users to be experienced the most enthusiastic flight. It is completely interfaced with MSFS9, MSFSX and PREPAR 3D through add-on software VRiSim which enables JetPit to perform full simulation with simple connecting PC through USB. Package including TFT LCD Monitor




* Not to be connected to Matrox TripleHead2Go or DualHead2Go.

* Microsoft Flight simulator X, STEAM version Compatible

* Lockheed Martin PREPAR 3D Compatible

* Windows XP, Vista, 7, 10 Compatible

* USB 2.0 Connection

* D.C 12V adaptor (Included in the package)

* One free VGA or DVI port on a ATI or nVdia card required.

* FSUIPC unregistered version required (Included in the package)

* 20 inch TFT LCD monitor.

* Real type displays for the most Jet type aircraft cockpit.

* Displays on the panel :- PFD display- ND display- MCP display- EFIS display- EICAS display- CDU display

* CDU control

* User programmable buttons & Rotary knob :- Five 4-ways buttons- 14 push buttons- 1 Rotary knob

* Full metal case

* It supports VESA mounting holes (100mm x 100mm) on the back of panel for use a monitor stand.

* Size : 48.5 cm (L) x 33 cm (H) - Adjustable height.

* Weight : 9Kg (with 20" TFT LCD monitor)

* One year warranty.