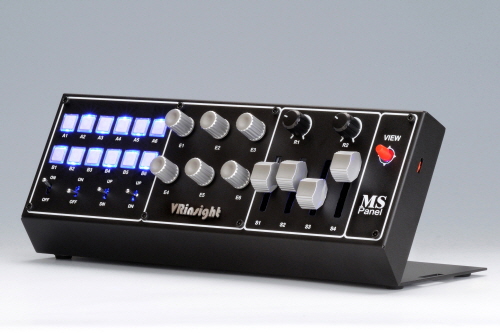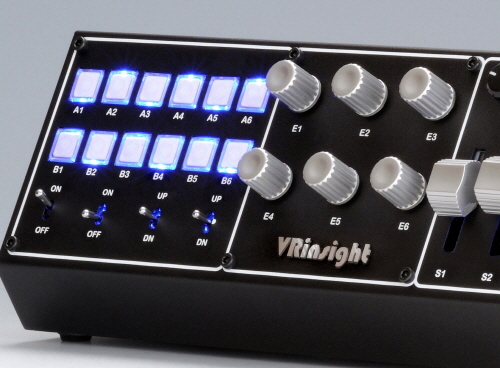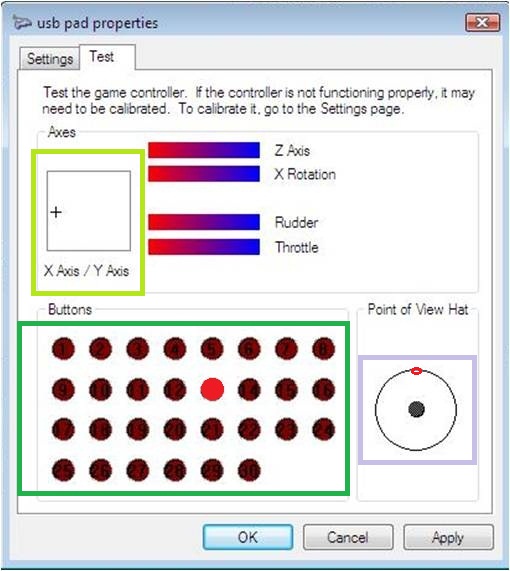 1. Connect the USB cable to your computer.
2. Go to "Control panel" -> "Game controller"
3. Check MS panel is recognized an USB pad.
4. Click "Properties" -> Test all buttons and toggle switches.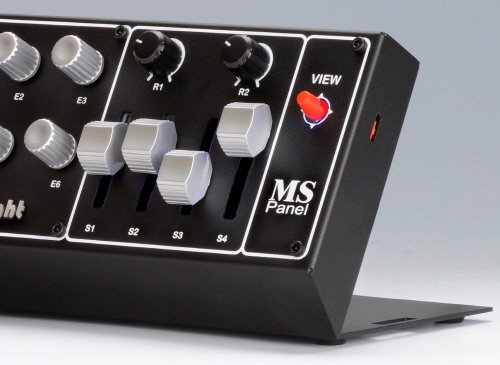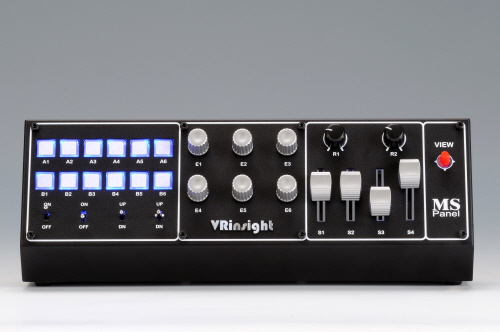 The Multi Switch panel by VRinsight enables a user control all functions of most pc game software. Various types of buttons & switches help to control your aircraft more precisely ever than before.
With simple USB connection, backlit blue LED will illuminate leading a efficient flying in the nighttime.
* Windows XP, Vista, 7, 10 compatible
* Fully compatible with all simulators : Flight Simulator X/STEAM version, Falcon 4, IL-2 Sturmovik, Black Shark,
Lock ON, X-Plane, Ship Sim Extremes, Space Shuttle, etc....
* Plug & Play installation
* No driver required.
* Fully programmable directly from your game software or FSUIPC
* Full metal case
* Standard USB gaming device
* Backlit buttons (always on)
* Twelve push buttons
* Two 2-positions ON/OFF toggle switches
* One return toggle switch
* One 3-positions ON/OFF toggle switch
* Six encoder switches
* Two potentiometers
* Four sliders
* One four position HAT view button
* Size : 30.5cm (L) x 12.5cm (W) x 11cm (H) / 12 inch (L) x 4.9inch (W) x 4.3 inch (H)
* Weight : 1.5kg
* One year warranty.